Ye Olde Trip to Jerusalem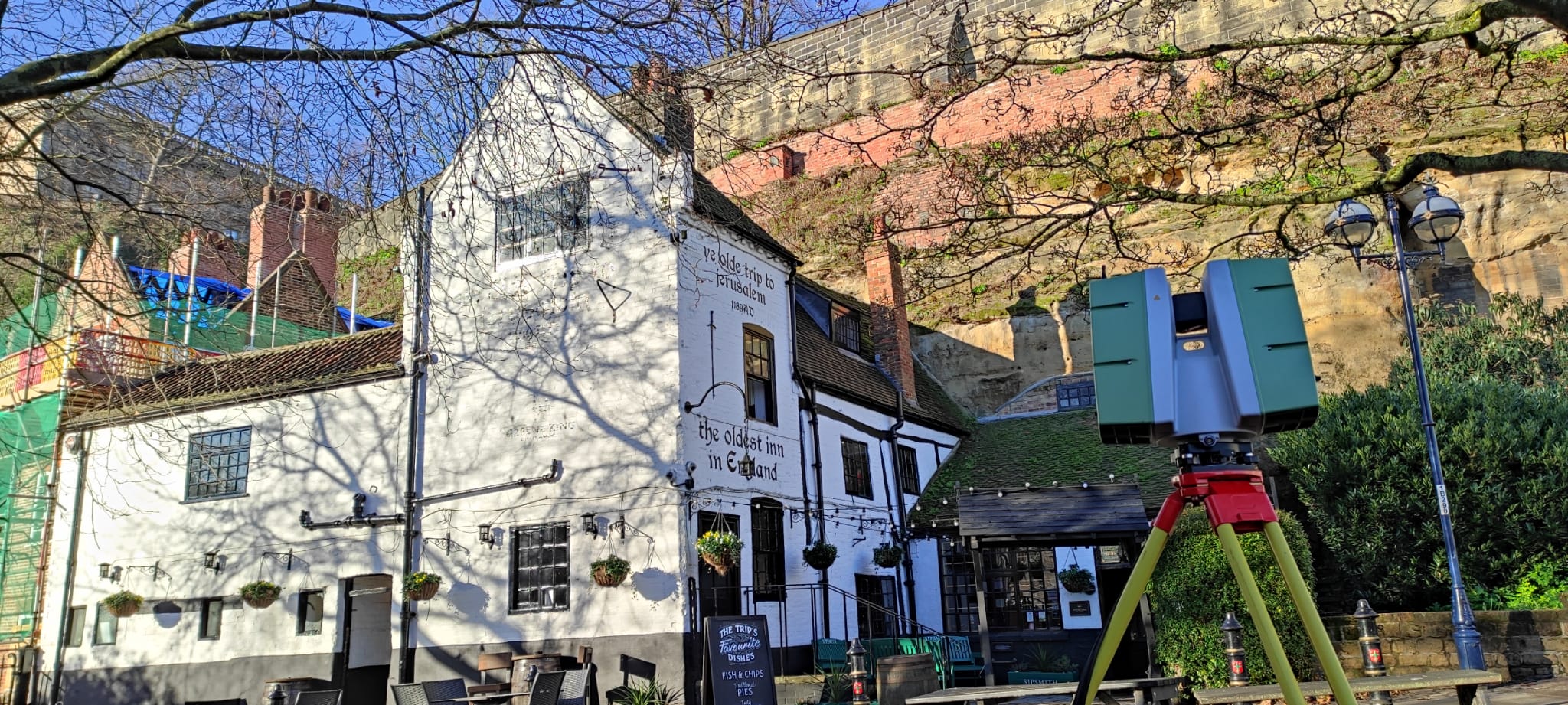 A collaboration between Nottingham Trent University (NTU) and 4D Virtual Lab made possible the full 3D digital archive, classification, and immersive integration of the Ye Olde Trip to Jerusalem, Nottingham (the oldest pub in England). Today, we have started capturing the data with 3D laser scanning technology.
Please see the description of the site below:
Ye Olde Trip to Jerusalem is a Grade II listed public house in Nottingham which claims to have been established in 1189, although there is no documentation to verify this date. The building rests against Castle Rock, the promontory upon which Nottingham Castle is built, and is attached to several caves, carved out of soft sandstone.
This project is being developed under the 'Live Experiential & Digital Diversification in Nottingham' (LEADD:NG) programme, part funded by the European Regional Development Fund, University of Nottingham, and Nottingham Trent University.
Project PI: Professor Amin Al-Habaibeh (NTU side)
NTU researcher: Dr. Daniel Antón
4D Virtual Lab project coordinator: Tiago Queiroz
#digitaltwin #3dlaserscanner #veesus #NTU #4dvirtuallab #3dmodelling #immersiveexperience #schedulebuildings #architecture #digitalarchitecture #nottinghamtrentuniversity #universityofnottingham #patrimonio #HER #Heritage #buildingsurvey #leicageosystems #buildingsurvey